Since leaving school 25 years ago, local born Lee has been passionate about all things auto and soon became a fully qualified technician with all the necessary certification to get into his chosen career.
Lee spent 11 years working with the local police force, servicing their fleet of vehicles from basic cars to high performance traffic vehicles and riot vans, so you can rest assured that when you hand your car keys over to Lee, your vehicle will be in safe and capable hands.
Lee prides himself in offering a personal and professional service from your initial enquiry, through the entire service process right up until you collect your vehicle. Alongside his attention to customer service, is Lee's professionalism and standard of work which he takes great pride in. He's keen to assure all clients that he keeps his skills right up to date by attending training courses, ensuring he is constantly honing his technical abilities.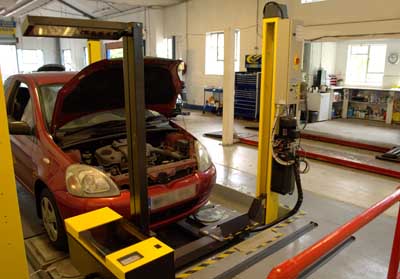 Lee Jowitt Auto Repairs offers a huge range of services including onsite MOTs, vehicle servicing, tyres, full diagnostics, general repairs, air conditioning services and more. The workshop is open throughout the week from 8am until 5.30pm and is even open on Saturday mornings from 8am until 12.30pm. Currently, Lee is offering a 10% discount across his full range of services for emergency personnel, including hospital staff.
These days, we rely so much on our cars to get us from A to B, so when something goes wrong, it's comforting to know that we are lucky enough to have Lee Jowitt Auto Repairs close at hand, where we can leave our cars to be repaired or worked on with full peace of mind.